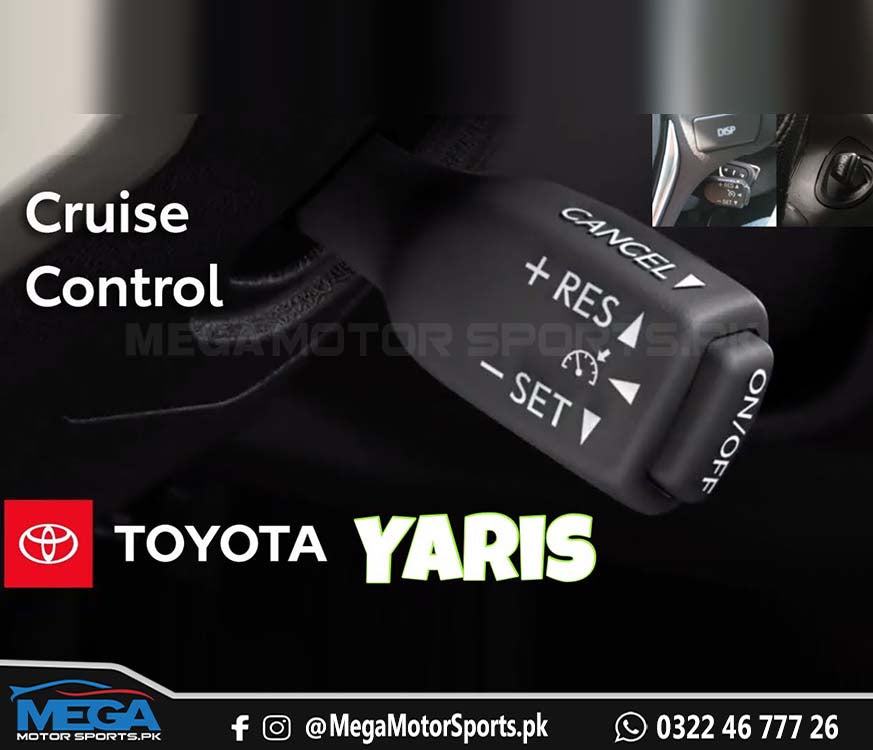 Toyota Yaris Cruise Control Kit For 2020 2021 Available at megamotorsports.pk
Compatible with Toyota Yaris Gli CVT, 1.3L ATIV X, 1.5L ATIV X.
Toyota Yaris cruise control setup. OEM parts. Very simple and OEM activation. The speedometer will also indicate the cruise control activation.
Comes with a cruise stick along with a cruise cover. No need to cut any part to install it.
Bolt to bolt installation.