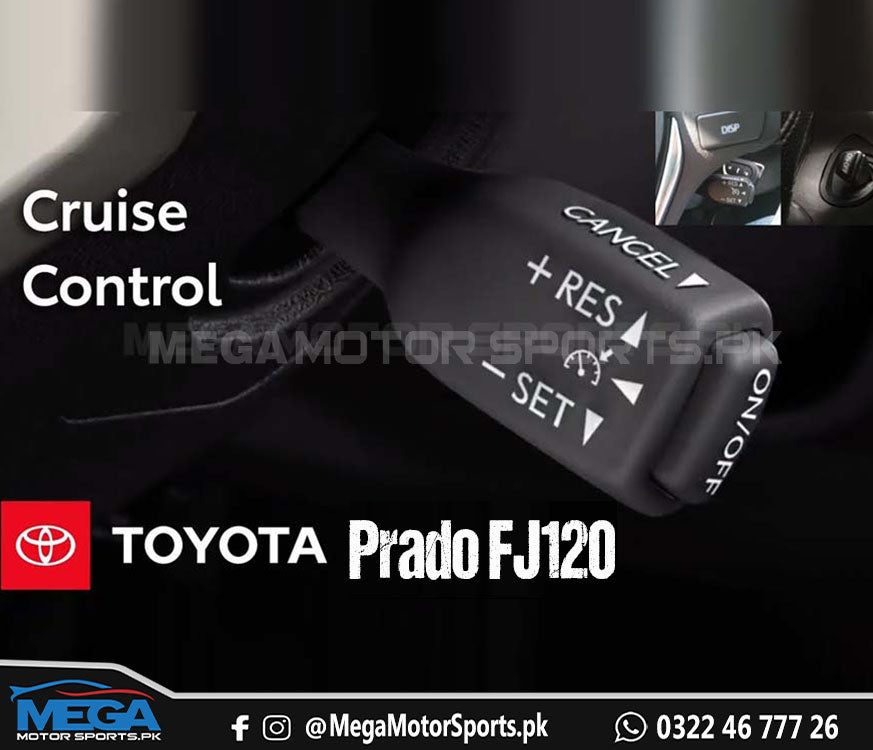 Toyota Prado FJ120 Cruise Control Kit For 2002 2003 2004 2005 2006 2007 2008 Available at megamotorsports.pk
Toyota Prado cruise control setup.
OEM parts.
Very simple and OEM activation. T
he speedometer will also indicate the cruise control activation.
Comes with a cruise stick along with a cruise cover.
No need to cut any part to install it. Bolt to bolt installation.